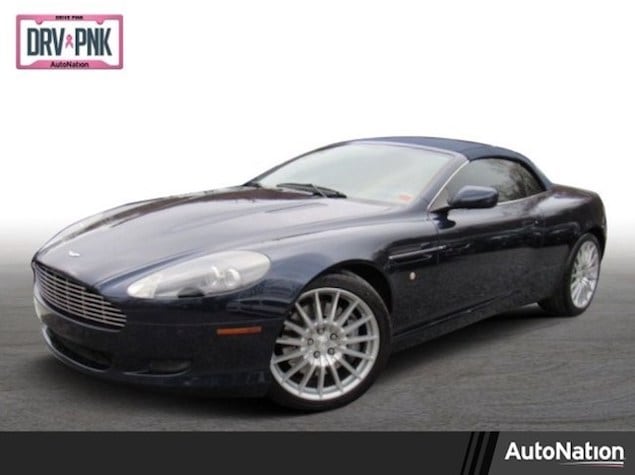 2008 Aston Martin DB9 Convertible - $49,998
This pre-owned 2008 Aston Martin DB9 Convertible for sale in New Rochelle is one of best examples out there. This 2008 model is finished in dark navy blue metallic with a matching navy blue power-folding convertible roof. With just over 15,000 miles, this Aston Martin is in excellent condition. Inside the cabin you will find beige leather seating with navy accents throughout, and a wood veneer on the dash. Inside you will also find a premium sound system with Bluetooth connectivity as standard.
This 2008 Aston Martin DB9 really is one of the finest grand touring convertibles out there. Powered by a 450 horsepower V12 engine, this DB9 has the power to back up its stunning looks. Give us a call or visit our New Rochelle showroom to check it out today.
See More Here